Meet Dr. Kamen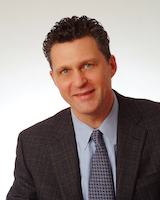 Experience
Holds an appointment in the Department of Orthopaedic Surgery at New York Presbyterian-Lawrence Hospital
Board Member of the New York Division of the American College of Foot and Ankle Surgeons
Has served on the medical staff for the New York City Marathon
Fellow of the American College of Foot and Ankle Surgeons
Published Author
National lecturer
Education
Bachelor of Science in Biology at the State University of New York at Stony Brook
Doctorate, New York College of Podiatric Medicine
Surgical Residency at New York Methodist Hospital, Brooklyn, NY
Certified in Foot Surgery by the American Board of Foot and Ankle Surgery
Fellow of the American College of Foot and Ankle Surgeons
Interests and Community Involvement
Dr. Kamen holds an appointment in the Department of Orthopaedic Surgery at New York Presbyterian-Lawrence Hospital in Bronxville, NY.
Dr. Kamen specializes in reestablishing the foot to its proper form and function through surgical restoration of painful or unsightly deformities. With a special interest in lower extremity biomechanics, he is able to rehabilitate both the surgical patients, as well as non-surgical patients, such as athletes, and children.
Dr. Kamen utilizes the most advanced current medical technologies available in helping diabetic patients at risk in preventing limb loss. He regularly lectures to the medical community on diabetic limb salvage.
Whether performing reconstructive surgery, assisting the athlete to continue to perform at their desired level, or helping a diabetic patient to avoid infection and amputation, Dr. Kamen is passionate about each of his patient's individual needs.